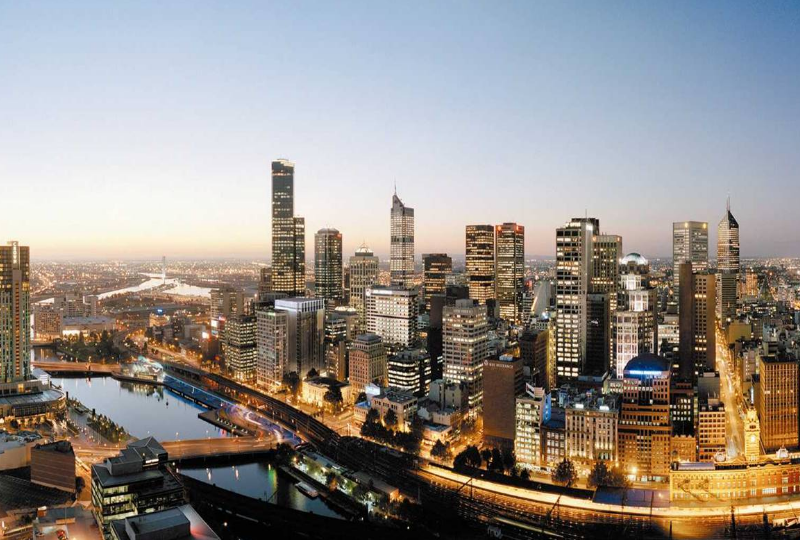 Intertour Other Conditions
Intertour Australia, and or their agents, will not be liable for any accident, injury or death or any passenger, nor loss or damage to personal effects or luggage, irrespective of the conditions from which such accident, injury, death, loss or damage may have arisen.
Intertour will not be liable in any way for the cost and any additional expense if a service is cancelled or not provided. These expenses shall be the liability of the passenger.
Intertour and or its agents will not be responsible for any inconvenience, or loss occasioned to delays to services and additional cost of accommodation, transport and associated expenses and this includes adverse weather.
Intertour and or its agents reserve the right to cancel, vary or substitute any service in any way for any reason deemed necessary.
Intertour and or its agents, reserve the right to refuse carriage of any person on any service and to remove any person from any service for any reason or in the interest of other passengers.
No guarantee, express or implied attached to any motor vehicle owned by, leased by, or operated for the company, nor can the operator or its agents accept liability for any loss, delay, cancellation of service, death or irregularity that may occur to be occasioned by any cause whatsoever and it is expressly agreed that all bookings are made and accepted under these stipulations and conditions.
Intertour will use reasonable efforts to meet all departure and arrival times.  However, Intertour will not be held responsible for any loss or any cost incurred due to any action outside its control, including cost incurred due to, vehicle breakdowns, late flights, traffic, weather, roadworks, other industrial, civil or public actions. 
In a situation where an emergency or breakdown occurs, the driver may direct passengers to leave and re-board another bus or transport service.
Paid or unpaid ticketed passengers who are unable to meet a scheduled service caused by influences outside the control of Intertour will be cancelled and no refund will be given.
Timetables and fares are subject to change without notice.
Intertour and other operators
Intertour may arrange for other operators or persons to undertake the service to be provided and agent shall be protected by and entitled to the benefit of these terms and conditions to the same extent as Intertour.
Intertour stipulates that no conditions of travel other than that endorsed on a ticket will be recognised. Verbal promises by any other booking agent, clerk or otherwise will not be recognised.
For safety reasons certain goods or articles cannot be carried, such as weapons, explosive goods and flammable items.
Fruit and vegetables will not be carried due to Australian Government Quarantine Regulations.
Intertour Privacy Policy
Intertour ABN 34 913 054 253 will be subjected to the National Privacy Principles under the Privacy Act 1988 as amended by the Privacy Amendment (Private Sector) Act 2000. When this document refers to We/Us/Our it means Intertour.
Your Information
We will only collect, store and hold information on services and products you request from us.
Information you provide to us may include the following:
Your arrival and departure place, dates and time.
Your full name, address, e-mail, credit card number, debit card number, verification number, expiry date, billing address and contact telephone number details.
This information applies to any service and sale offered or sold by us, as well as any freight offered or sold to you.
Passenger information applies to any Adult, Child or Infant dealing with us.
We may ask if you have any Health requirement in which could compromise your safety, or that of other customers.
Other forms of information obtained by us may include personal details required when applying for any employment with Intertour.
The Privacy Policy will also apply to any information provided to us from our accredited travel agents and other sales staff who sell our product.
The Privacy Policy will not supply employee information or records of any staff employed by/or associated with us as this information is exempt from this legislation.
Intertour vehicles may be fitted with a camera and will only be strictly used for purposes relating to issues arising from that journey or for the purposes of legal proceedings by South East Airport Shuttle or third parties.
Information Collection Process
We may collect personal and travel information when you are dealing with us by face to face, telephone, website, social media, e-mail, letter or fax.
Third party collection of information can be obtained from accredited travel agents used by us. This may include travel companies who offer our product via their own means whether it be a website, telephone or direct sale.
We will not deliberately seek personal information from sources other than that which is provided to us by you.
Any electronic transactions, credit card and direct deposit transactions may be processed by a third party who may require you to provide additional information.
Our online booking facility utilises the Safeguard, Secure Sale Certificates and Secure Socket Layers which are designed to keep your personal information as secure as possible.
How we utilise this Information
We utilise your information in order to process and maintain your booking, it is essential that all information provided to us is accurate.
To ensure that the correct person/s are travelling, we may at any time ask for information such as photo identification, relevant concession cards or any other personal identification.
We may contact you if any situation arises where your booking, reservation or sale with us could change.
We may hold your personal information to inform you of any changes to our product and to inform you of any future promotions.
Our way of informing you may be via phone, fax, e-mail, social media or personally.
If you give us false information, this may lead to your booking, reservation or sale with us being forfeited.
Providing your information to other parties
Your personal information may be provided to police or other law enforcement and government agencies for security reasons, or if they have directed us to provide your information to them.
We will only provide the information on the condition the 'Third Party' requesting the information provides us with their full details and the position they hold within their organisation.
We may also provide your information to other 'Third Parties' such as our accredited travel agents and other organisations selling our product.
It is essential that if you obtain information relating to us from other websites or providers who promote or sell our product, that you are aware of their privacy policy before providing them with your information.
When you provide credit card details these will pass automatically and securely between your browser and the PayPal secure payment site for authentication. We do not at any time see or have the ability to access your credit card details.
Obtaining information from us
If you wish to obtain personal information from us. It is essential that you provide proof of identity and reasons for the information you seek. Ensure that you understand that we could hold the right to refuse to provide that information to you.
You will need to supply proof of identity and explain reasons for the information in writing.
Other information
We have the right where necessary to make changes to this Privacy Policy, if our business arrangements or if the privacy laws or any part of the law change at any time.
Once your personal information is no longer required by us we will endeavour to permanently destroy any personal information you have provided to us.
If you wish to raise an issue concerning a complaint concerning your privacy with us or any issue regarding our privacy policy, we do ask you to forward any correspondence via mail to:
Manager
Intertour